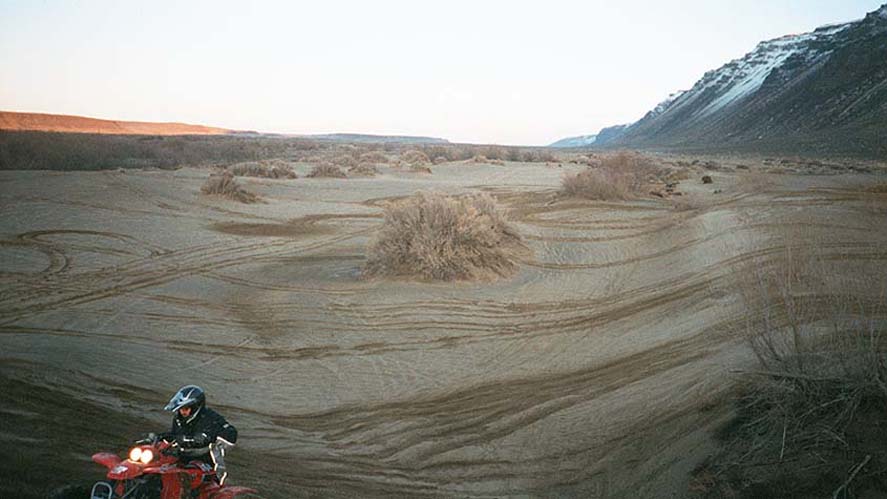 Beverly is a decent dune for motorcycles and quads. It is 300 total acres, between 1 to 2 miles long and about a half mile wide. If you own a rail I would say it is probably a little small to have much fun. Moses Lake would probably be a better choice. Although the dune is small it has a good mix of terrain that will keep you entertained for at least a day.
This dune is packed with many trails and a series of small bowls that are perfect for jumping. Even though the dune is small don't let it deceive you, it is very dangerous for a first timer to Beverly. The wind that creates the bowls blows Easterly, so if it is your first time there you may want to take it slow while you drive Eastward down the dune. If you are ripping down the dune going East you may find yourself nosing off a ten foot dune. I learned this first hand. Thankfully only my pride was injured.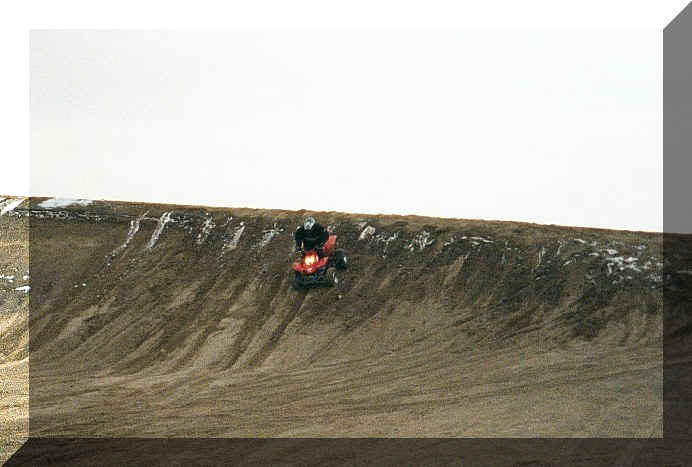 Once you learn the terrain you are safe to go tearing up the sand. If you are the type of person who likes trail riding you can find a series of them on the outsides of the dune. The trails circle the borders of Beverly along a fence line and a river. If trails aren't your thing you can head to the middle of the dune and hone your jumping and side hilling skills. This is where my friends and I tend to spend most of our time.
If you have a craving to ride your quad in the snow Beverly is the perfect place to go. It is located in Eastern Washington and it tends to snow there often in the winter. Riding on a snow covered dune is a unique experience that everyone should try at least once.
Like I said before, Beverly is a good dune to keep you entertained for a day. After a day you have seen every inch. If you are looking for a full weekend of riding you would probably be better off driving an hour further down the road to Moses Lake dune. I tend to like this dune a little better than Moses Lake because the sand is cleaner and throws less dust.
Beverly Links

Beverly Weather

Driving Directions