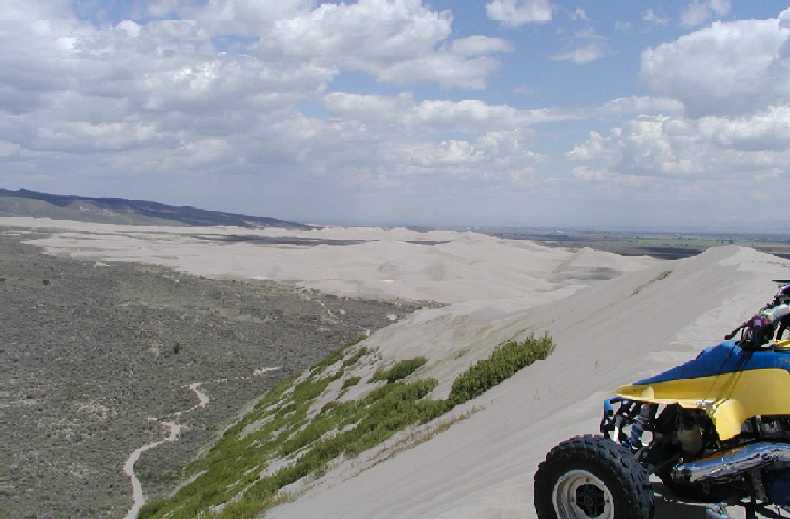 St. Anthony, Idaho is home to 11,600 acres of the tallest rideable dunes in the northwest. It is said that one of the dunes, Choke Cherry, is nearly 500ft tall. I thought Winchester Bay in Oregon had big dunes until I saw St. Anthony. As we drove down the Hwy toward Rexburg Idaho all we could see is open range and sagebrush for miles around. Then out of nowhere there was what looked like a golden mountain range rising up from the sagebrush. The mountain range was St. Anthony dunes. It is really an amazing site to see.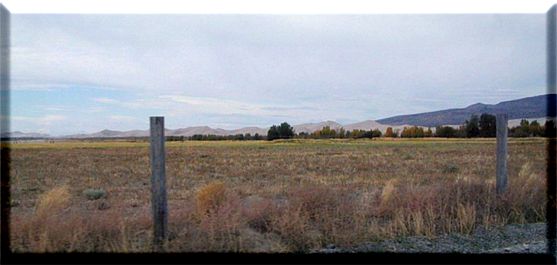 We pulled into the Sand Hills resort at about 8:00pm and setup camp and got our bikes ready for a morning ride. We were ready to see the large dunes that we had heard about with names like Choke Cherry Hill, Dead Horse Bowl, and Devils Dune. We were a little disappointed when we found out that the campground we chose was a 40 minute ride to the dunes we came to see. The campground was nice but if you came to see the large hills Eagin Lake BLM would be your best bet. It is much closer. In fact we had to stop there to refuel.
Eagin Lake BLM is a gravel parking lot that is right on the dune. It also is next to a dune lake called Eagin Lake, hence the name. Eagin Lake is more like a large 2 foot deep pond that some people wade in. It makes for good pictures because over the lake you get a picturesque view of the large dunes reflecting off the lake.
After you leave the lake you maneuver over and around some medium sized dunes toward the South end. As you get closer to the South end the dunes begin to get larger. That is when you see Choke Cherry. It is the steepest and tallest dune I have ever seen. It has a little bit of vegetation growing on it which is why it is so steep. The vegetation holds the sand from sliding to a more gentle slope. This hill is so steep that many four stroke bikes, such as the Raptor that my friend Rex was riding, had a hard time making it to the top.
On the other side of Choke Cherry is Dead Horse Bowl. I think every bowl I have seen in the Oregon dunes would fit into this bowl. It is a full 360 degrees. Many describe it as a toilet bowl because to get out of it you have to swirl around until you reach the top.
Devils dune is at the very South tip of the Dunes. Devils Dune is a wall. There is no other way to describe it. It rises about 200 feet or so and is very hard to make to the top. There are many other un-named dunes that are also very large and challenging. I suggest you hit them all if you have the time.
I really loved this dune. It is very challenging and has some magnificent views. If you are a newbie to the ATV sport this dune could be very dangerous. Almost every one of the dunes is razor backed so take it slow or you might find yourself nose diving off a 50 foot tall dune. If you have any further questions about St. Anthony send me an e-mail. The address is on the contact us page.
St. Anthony Links


St. Anthony Weather

Driving Directions